Class of 2023 Graduation Information
Posted on: June 26, 2023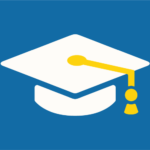 Updated: June 26, 2023 at 4:18 PM
Class of 2023 Graduation Ceremony
Graduation is Friday, June 30, 2023, at 5 p.m. at Memorial Stadium in Seattle!
Seniors! Make sure to attend all Senior Class Meetings (held monthly during advisory) for updates on graduation and requirements.
Senior Class Meetings
Your ASB Officers will host senior class meetings each month during advisory, starting at 12:30 PM. This is when seniors will learn about graduation requirements and other important information for graduates.
March 14, 2023
April 18, 2023
May 9, 2023
June 1, 2023
June 13, 2023
Graduation Date, Time, and Location
Franklin High School's graduation is June 30, 2023, at 5 p.m. at Memorial Stadium.
Tickets are not required for those wishing to attend graduation.
---
Cap and Gown Orders
Any seniors that need to order a cap and gown should order them through National Achiever by June 6, 2023:
Not sure if you ordered a cap & gown? Reach out to National Achiever: support@nationalachiever.com or check your email for a receipt/invoice!
Financial Assistance for Cap and Gown Orders
Students that need help paying for their cap and gown should check in with Ms. Agnes in room 114. The last day to request financial assistance is June 6, 2023.
There will be a limited number of caps and gowns available as loaners for students that need them on graduation day. If you know your student will need a loaner, please email Mrs. Guenther at allozen@seattleschools.org with the student's height and weight before 1:00 PM on June 30th.
Cap and Gown Pick-Up
Seniors can pick up their cap and gown orders at Franklin High School at these times:
Friday, May 12th: 1:20-2:00 in the Commons
Friday, May 19th: 3:45-4:15 at the Attendance Office
Thursday, May 25th: 3:45-4:14 at the Attendance Office
Tuesday, June 6th: 12:25-1:50 in Room 114
Friday, June 22nd: 9:00-11:00 in North Gym (during AM checkout)
Monday, June 26th: 2:10-2:45 on FHS Field (before the rehearsal)
Friday, June 30th: 4:00-4:30 at Memorial Stadium (before graduation)
If you or your student needs their items before graduation, reach out to National Achiever at support@nationalachiever.com
Cap Decoration Guidelines
Please take into consideration the following rules when decorating your graduation cap. Decoration of your graduation cap is not required. Graduation caps will be checked before the start of the graduation ceremony. Failure to follow these guidelines will result in the removal of the cap before the ceremony.
All decorations must be appropriate and non-offensive. Inappropriate caps will be taken away

No alcohol, tobacco, drugs, marijuana, gang-related symbols or items, or weapons may be displayed anywhere on the cap

Decorations cannot be taller than 2 inches from the base of the mortarboard
Decorations may not hang from the sides of the cap; all students must be able to see in all directions
Items that decorate the cap may not make noise or be distracting from the graduation ceremony
If you're unsure if your decorations are appropriate, ask your counselor, an administrator, or your graduation coordinator!!
Suggested Cap Designs May Include:
Thank a family member, teacher, or friend
Recognize your post-secondary plans (college, trade school, military, etc.)
Recognize your high school activities (ex. sports, clubs, co-curricular activities)
Your graduation year
Include an inspirational message
Leave it blank. Decoration of your graduation cap is optional.
Students, we highly suggest you trace your cap onto cardboard and decorate the cardboard. In case you make a mistake, you can start over with a new piece of cardboard. We cannot provide new caps if you damage yours when decorating.
Administrators will reserve the right to disallow anything that is not considered appropriate for the commencement ceremony.
Collection of Cords
If you earned a Top Scholar Award (4.0 GPA or higher), you can collect your green and white cords from the Attendance Office at any time.
All other cords will be handed out at Senior Checkout on June 22nd. Check-in with your counselor if you have questions about which cords you are eligible to receive.
---
Senior Prom Dance
Date: Sunday, June 4, 2023
Time: 5:00 PM – 9:00 PM (doors open at 5:00 PM)
Location: WithinSodo in Seattle
Prom Ticket Information
For FHS Students and FHS Student Guests
Tickets may be purchased using cash or a check made out to Franklin High School. Mobile pay and credit cards cannot be accepted at this time!
Tickets for FHS students will go on sale May 16th at lunch for $50.00
Students that qualify for Free/Reduced ticket prices will receive an email in their SPS Outlook inbox by the end of the school day on May 15, 2023 (all emails were sent out by 1:00 PM on 5/15!)

9th, 10th, and 11th-grade FHS students do not qualify. for free/reduced ticket prices to prom
Non-FHS guests do not qualify for free/reduced ticket prices to the FHS prom
Non-FHS Student Guests
Guests forms are available in the Attendance Office on May 1st
Forms must be completed and submitted by 4:00 PM on Friday, May 12th – late submissions will not be accepted
All guests must be verified before a guest ticket will be sold.
Guest tickets go on sale on Wednesday, May 17th at lunch for $55.00
Tickets may be purchased using cash or a check made out to Franklin High School. Mobile pay and credit cards cannot be accepted at this time!
---
2023 Important Senior Dates and Deadlines
All dates and requirements are subject to change.
Running Start students: if you are a full or part-time running start student, contact your counselor for information about checkout and graduation requirements.
All students must take care of fines and returns before they are able to complete their senior check-out. All district-owned items must be returned before seniors will be cleared to walk at graduation. Email your counselor for more information!
April 2023
April 18: Senior Class Meeting at 12:30 p.m. in Auditorium
April 30: Last day to order cap and gown to ensure a timely arrival
May 2023
May 1-12: AP Testing Window
May 1: Prom guest forms available in Attendance Office and on Schoology
May 9: Senior Class Meeting at 12:30 p.m. in Auditorium
May 12: Prom guest forms are due to Mrs. Guenther in the Attendance Office by 4:00 p.m.
May 12: Graduation gear handouts by National Achiever in The Commons at lunch!

Check back for information about picking up grad gear if you didn't get it on 5/12

May 16: Prom tickets go on sale for FHS students for $50

Students that are eligible for free/reduced tickets will receive an email and letter of confirmation by the end of the school day on May 15th
Tickets can be purchased using cash or a check made out to "Franklin High School" – mobile pay and credit cards cannot be accepted

May 17: Prom tickets go on sale for approved guests for $55
May 19: Graduation Gear handout at Attendance Office 3:45 – 4:15 PM!
May 24: Check the name on your diploma in the Main Office – make corrections by June 7th
May 29: No School – Memorial Day!
May 31: Last day to check/change the name on your diploma – check in with your counselor!
June 2023
June 1: Senior Class Meeting at 12:30 p.m. in Auditorium
June 2: Last Day to Buy Prom Tickets! Tickets will not be sold at the door!
June 4: Prom at WithinSodo 5-9 p.m.
June 6: Last Cap & Gown handout, 12:25-1:50 in room 114
June 7: Last chance to check and correct the name that will go on your diploma
June 13: Senior Class Meeting at 12:30 p.m. in Auditorium – Graduation Ceremony Info!!!
June 14: Yearbook Distribution
June 16: Moving Up Assembly & Quaker Day
June 19: No School – Juneteenth!
June 20: Seniors receive checkout cards in 1st Period

Details will be provided to Seniors during their class meetings!

June 22: Senior Check Out in North Gym 9:00 a.m. – 12 p.m. & 1 p.m. – 4 p.m.

National Achiever is on-site to hand out cap and gown orders from 9 a.m. until 11 a.m.

June 23: Last day of school for seniors
June 26: [Required] Graduation Rehearsal starting at 2:30 p.m. on the Franklin High School Football Field

Seniors are required to attend the rehearsal in order to walk at graduation on 6/30. If you know you will not be able to attend, email your counselor BEFORE the day of rehearsal!
Tickets are not required for those wishing to attend graduation.
Cap and gown handout will occur after rehearsal in the Attendance Office for students that have not yet picked up their gear.

June 30: Final Cap and gown handout at Memorial Stadium 4:00-4:30 p.m.
June 30: Graduation at Memorial Stadium at 5 p.m.

Students must arrive at the stadium by 4 p.m.
More information will be provided to students at Senior Class Meetings!
---
Senior Class Contacts
If you have any questions about these items, you will find contact information below:
Counselors
Senior Class Advisor
Ms. Rice lvrice@seattleschools.org
ASB Advisor
Ms. Thomson-Lichty clthomsonlic@seattleschools.org
Graduation Coordinator
Mrs. Guenther allozen@seattleschools.org
12th Grade Administrator
Dr. Williams jowilliams@seattleschools.org