Testing and Assessment
FHS Assessments 2022-2023
State Testing
The following tests are coming soon to meet federal testing requirements and state graduation pathways:
| Grade | Test | Dates |
| --- | --- | --- |
| 9-12 | WIDA Testing for all FHS Multilingual students | March 6 – 17 |
| 10 | Smarter Balanced (SBA) ELA testing in ELA classes | April 20 – 28 |
| 11 | WCAS Science Test in Chemistry B and Physics B classes | May 15 – 16 |
| 10 | Smarter Balanced (SBA) Math – location TBD | May 25 – June 2 |
Grade 11 & 12 students seeking SBA retakes should contact Mr. Jeffreys about scheduling a retake session during our testing window.
If you have any questions on testing, please contact Jim Jeffreys, FHS Assessment Guy at jrjeffreys@seattleschools.org
---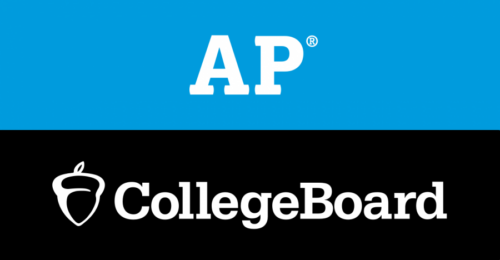 AP Exam Schedule
AP Exams will be in person in May. Refer to the College Board AP Exam May 2024 Calendar for specific testing days and times.
AP Exam Registration
There are two steps to the registration process:
Step 1 Online Registration: Students must register for each exam they plan to take through their College Board accounts.
Step 2  Exam Fees:  Fees are $118 per exam. Exam fees will be paid on the SchoolPay feature on the family Source page. Students eligible for free and reduced lunch must pay an exam deposit of $20 this year. This deposit will be refunded after exams are taken. Note: There is an additional $3.99 transaction fee added to the fee by the SchoolPay vendor. Students wishing to pay by cash or check can do so directly with the FHS Fiscal Specialist, Curtis Peterson, in Room 203B.
Due Date: All exam registration with the College Board and Exam Fees have to be paid by Wednesday, November 8!
---
College Entrance Tests (ACT, COMPASS, MPT, SAT)
For questions regarding College Entrance Tests, contact your counselor for more information.
If you are a junior and have not signed up to take one of these tests, and plan to apply to a 4 year college, sign up in the Spring. Fee waivers for these tests are available (from your counselor) for students who have free or reduced lunch.
If you are a senior, plan to take the SAT or ACT once more in the Fall to make sure you have your best score available for colleges.
SPS School Day PSAT
These tests are offered to all Juniors free of charge in October; no pre-registration is required. The PSAT helps Juniors prepare for the SAT and is used to qualify students for scholarships and advanced learning opportunities.
SPS School Day SAT
The SAT is typically offered to all Seniors free of charge in October; no pre-registration is required. The SAT exam can be used both for college admission and for meeting state graduation pathways requirements.
Visit the Counseling Office Page for more information about SAT Test prep.
Placement Tests
FHS Running Start students take a placement Test.