Alumni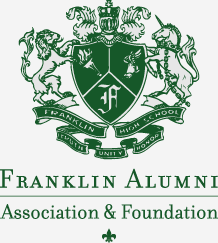 Franklin Alumni Association and Foundation
The Franklin Alumni Association and Foundation (FAA&F) strives to keep Franklin graduates connected with one another, with their larger Franklin community, and with new alumni every year.
FAA&F has an active and dedicated alumni association that maintains a separate website.
To reach out to someone by phone, call the Franklin High School Main Office (206-252-6150, extension 5) and then they will direct you to a board member.